Join our Wine Club
With wellness at our core, you'll receive a variety of expertly curated, clean and sugar free wines. Delivered FREE straight to your door, subscriptions start from only £34.99 every 2 months.
FREE GIFTS
FREE UNLIMITED DELIVERY
NO OBLIGATION
3/6/12 BOTTLES
Taste
A delicious selection or 3 of our very best wines delivered straight to your door every 2 months!
 What's not to love:
You'll receive 6 cases of wine over the next 12 months with each case containing 3 bottles of the world's finest reduced-calorie wines.
£34.99/every 2 months
Discovery
You'll receive 6 bottles of lifestyle wine every other month.
Remove the hassle of deciding which wines to choose, we'll do the hard work for you and deliver a seasonal range perfect for every occasion.
£69.99/every 2 months
Lifestyle
You'll receive 12 bottles of the current favourites selected by Head Buyer Nicole for an unbeatable price.
More is more, and nothing beats the lifestyle case for an incredible selection and incredible prices.
£124.99/every 2 months
Why join the DrinkWell Wine Club?
DrinkWell has been the single source of 'better for you' alcohol in the UK for more than a decade, serving over 50,000 happy customers across the country. We only source exceptionally high-quality wines and alcohol, which is evident by the large amount of positive feedback we've received over the years - see our 'Excellent' score on TrustPilot from over 2,400 reviews. As we continue to grow we want to provide more value to the incredible customers that support us. Our expert team ensures the best wines are available each season for Wine Club members. You'll be able to taste a mix of reds, whites, rosé and sparkling throughout the year from all around the world.
As a subscriber, you will get

Free Accessories
2 DrinkWell Wine Goblets and snacks.

Free Delivery
As a Wine Club member, you get free delivery on your subscription and any other drinks you buy from DrinkWell.

Cancel Anytime
No obligation or contracts, so you can pause or cancel your subscription at any time.

Competition Entries
With every Wine Club delivery you'll be entered into the draw to win an incredible Wine Fridge from Dunavox worth £480.
The UK's only Wine Club home to clean and pure wines
The DrinkWell club is one of the best Wine Clubs the UK has to offer. If you find yourself counting calories, you need a lower sugar diet, or you are mindful of your sugar intake, then the DrinkWell wine club is perfect for you. No longer do you have to compromise on UK wine clubs that do not match your lifestyle. With our wine club subscription, you'll know you're getting high-quality, delicious wine, with far fewer calories and sugar than the average wine club or supermarket bottle.
Seasonal Selection
Taste
Discovery
Lifestyle
Here is an example of the three different wines you could receive throughout the seasons.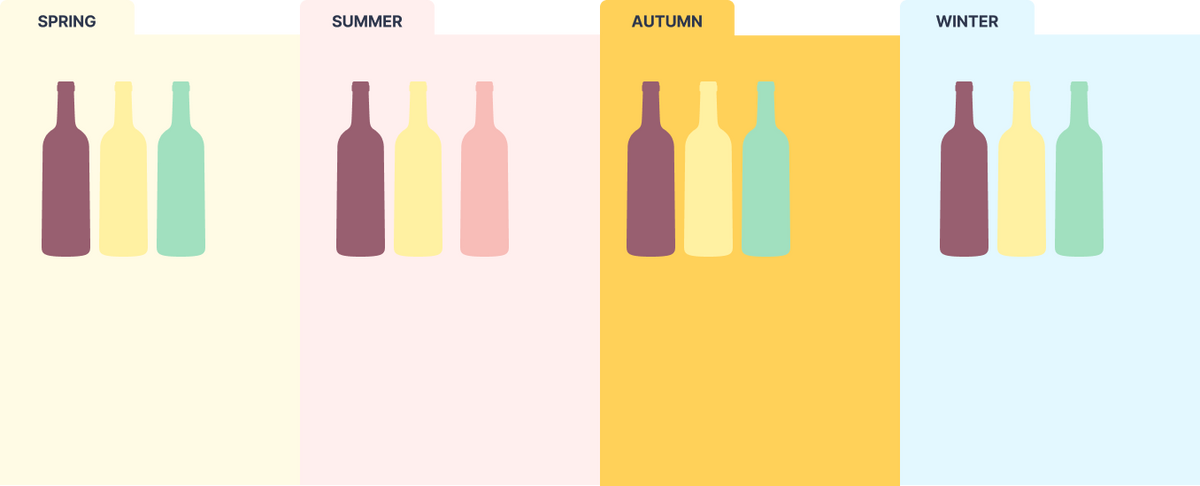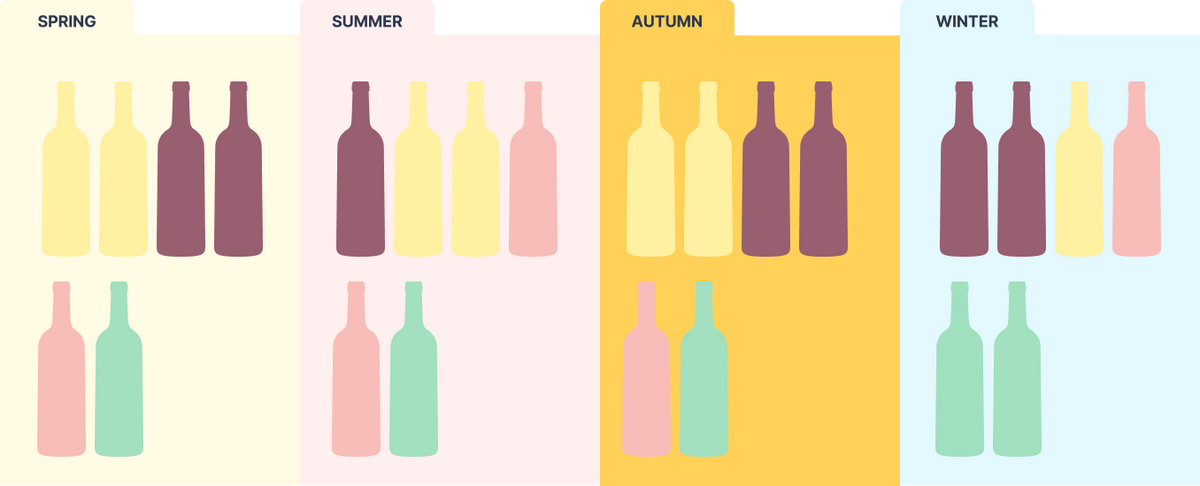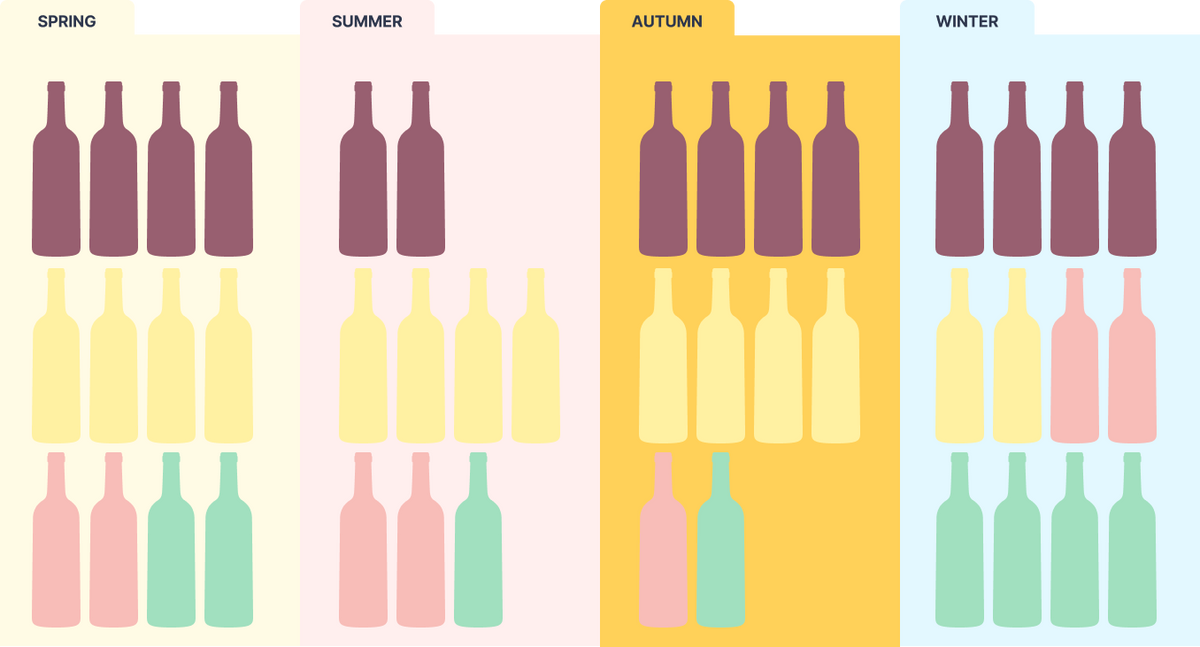 Red wine
White wine
Rose wine
Sparkling wine
Frequently asked questions